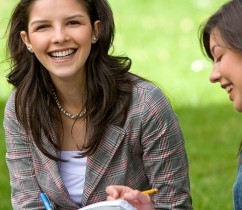 About Fun Learning Language Institute
"We make learning languages easy and fun!"
About Fun Learning Languages

We are an institute serving all of the Greater Toronto Area with Spanish, French, English, Mandarin, Italian and Portuguese classes. Our language teachers are native speakers of their specialty language. They are also enthusiastic and engaging. Speaking and listening activities (including participating in conversation) are important elements of the courses we offer, as are grammar, listening, reading and writing activities. We believe people learn languages most effectively when they are motivated – and having fun!
Our team
International Business Development...

President and Founder...
what people say…
Our Mission
At Fun Learning Language Institute we are passionate about language learning. Our mission is to provide the best language learning experience to our students of all ages and backgrounds.  In order to do so, we focus not only on the technical and linguistic aspects of the learning process, but also we want our students to learn about the traditions and cultural environment of the countries those languages represent.