Curso de Inglés de Verano – 2018 -Campo de Verano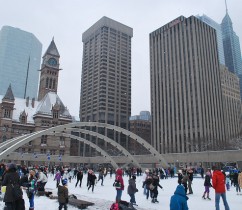 Curso de Inglés de Verano – 2018 -Campo de Verano
Fun Learning Languages ofrece un curso de Inglés de Verano por dos meses. Comienza el 25 de Junio y va hasta el 17 de Agosto,  2018.  5 dias a la semana (4 semanas, total del curso: 20 días.  Estas fechas son flexibles, y se pueden tomar más o menos semanas.  Las clases son de Lunes a Viernes, 4 horas en la mañaba desde las 8:30 am, 20 horas por semana.  El costo total por el programa de 8 semanas es CAN$1597. Hay un costo de matrícula de $150.
Ofrecemos hospedaje (en casa de familia o residencia estudiantil) a un costo adicional. Vea más información sobre el hospedaje (clic aquí).
Ayudamos a los estudiantes a participar en visitas culturales y turísticas en las tardes y los fines de semana. Estas visitas incluyen la ciudad de Toronto (Royal Ontario Museum, el Zoológico de Toronto, la Torre CN, Casa Loma, Ripley's Aquarium, Art Gallery of Ontario, y mucho más). Así como las Cataratas del Niagara y las Mil Islas. También ayudamos a los estudiantes con información de actividades de invierno como: Esquí en las estaciones de invierno de la ciudad  y la provincia; patinaje en el hielo en los patinodromos exteriores e interiores. Igualmente en la ciudad de Toronto y la provincia de Ontario hay festivales de invierno y desfiles de Navidad durante este tiempo.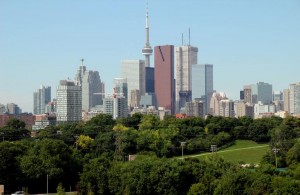 Por qué estudiar en Fun Learning Language Institute?
· Estamos localizados en Wilson Avenue, una de las calles más importantes de Toronto. Hay gran cantidad de almacenes y restaurantes alrededor.  Wilson Avenue también está bien conectada con el resto de Toronto por medio del transporte público.  Usted puede salir de nuestro instituto y llegar al centro de la ciudad en menos de 25 minutos.
· Tenemos grupos pequeños (máximo 8 estudiantes). De esta forma cada estudiante obtiene una enseñanza más personalizada.  También le permite a cada alumno una participación más activa.
· Nuestra metodología está basada en la motivación a los estudiantes.  Como lo sugiere el nombre de nuestra institución, usted aprenderá de una forma mucho más efectiva si está motivado, se divierte y tiene un buen estado de ánimo.
· Todos nuestros profesores son hablantes nativos de los idiomas que enseñan.  Esto implica que ellos han estado hablando el idioma durante toda sus vidas. Lo cual asegura que los estudiantes estén expuestos a una pronunciación auténtica, y lo mismo pasa con la gramática y el vocabulario.
· Nuestras clases están enfocadas también en la cultura Anglosajona.  Los estudiantes estarán más conscientes de las diferencias entre su cultura y las culturas de los otros.
Por qué matricularse en Fun Learning Languages? Nosotros le garantizamos el aprendizaje del inglés. Usted estudiará con profesores entusiastas y certificados, quienes harán todo lo posible por hacer que su experiencia de aprendizaje sea gratificante y divertida. Además, usted estará inmerso en el inglés al vivir en Toronto, una de las ciudades más refinadas de Norte América, con un número infinito de cosas para ver y hacer.
Descripción de los Cursos:
El Curso de Inglés de Invierno se enfoca en Inglés de "Supervivencia", de esta forma los estudiantes se podrán comunicar efectivamente en situaciones de la vida diaria en forma escrita y oral.  El horario de cada día consiste en un curso de tres partes: empezando con la explicación y práctica de las estructuras gramaticales; se pasa luego a la parte de lectura y escritura; y se concluye con las actividades de escucha y conversación. El estudiante puede hacer preguntas en el momento que lo desee.  Nuestros cursos están diseñados para dar la exposición necesaria y efectiva al inglés auténtico.  Usted puede disfrutar de un ambiente de aprendizaje divertido e interactivo.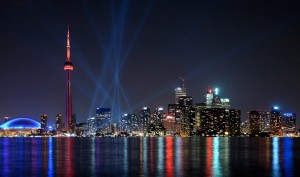 Alojamiento:
– Casas de Familia:
Living with a Canadian family – a 'homestay' – is the perfect way to immerse yourself in English on a daily basis. We select friendly host families who will make you feel comfortable. You will have plenty of opportunities to practice your English with them.  We carefully choose the families based on your individual needs. For example, if you are allergic to dogs or cats, we will ensure that you stay in an animal-free environment. A homestay will provide you with a furnished room (including a bed, desk, lamp and chair), kitchen and washroom access, hot water and laundry for free. Each day, three meals (breakfast, lunch and dinner) will be prepared for you. If you prefer only two meals a day, this can be arranged. Please inform the host family if you are going to miss a meal (for example, if you plan to travel on the weekend).
– Residencias estudiantiles
For those who prefer more privacy, we offer lodging in a students' residence. This includes either a private or shared bedroom, with desk, lamp and internet. You will have access to a kitchen but you will be in charge of your own meals and laundry. There will also be a lounge (a common area) which you will share with other international students who are also learning English. Living in a students' residence is an easy way to meet people, especially if you are looking for people to travel with. You will also have a great opportunity to practice your English if you choose to stay in a students' residence.
Tarifas de Alojamiento (hospedaje):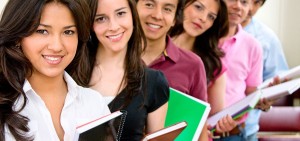 Estos son las tarifas de nuestros servicios de Alojamiento (hospedaje) si decide tomarlo con nosotros:
| | | |
| --- | --- | --- |
| PRECIO (en dólares canadienses) | CASA DE FAMILIA (2 comidas/día) | RESIDENCIA (sin comidas) |
| 1 semana | $240 | $200 |
| 1 semana (menores) | $260 | N/A |
| Comida Adicional  | +$40/semana | N/A |
| Noche Adicional  | $50/noche | $50/noche |
| Tarifa de Ubicación | $250 | $250 |
– Additional lodging options
Toronto has many hostels and hotels if you prefer to arrange your own accommodations.
Why study English in Toronto?
Toronto is Canada's primary tourist destination. It is also the economic engine of the country. The city is the fifth largest in North America, with a greater metropolitan region of six million inhabitants. Toronto boasts the second largest public transit system on the continent. It is famous for its underground train system (the subway) and above-ground trams (streetcars). There is incredible cultural diversity here, with people from every corner of the world. In particular, there are large Chinese, South-Asian, Portuguese, and Latin-American communities. The Caribana parade is the largest single-day parade and largest Caribbean festival in North America.
Tourists can do plenty of things in Toronto. We suggest a visit to "Casa Loma" – a structure resembling a castle, from which you can view the entire downtown skyline. You can go cycling along the edge of an enormous, beautiful lake (Lake Ontario). The Toronto Zoo is the third largest in the world and home to more than 5000 animals. In addition, Toronto is the third largest centre for English language theatre in the world, behind New York City and London. The city also has numerous museums and art galleries, most notably The Royal Ontario Museum and the Art Gallery of Ontario.