Partners
We are very proud to be working in partnership and offering language courses to the following companies:

Correo Canadiense, Canada's Spanish Language Newspaper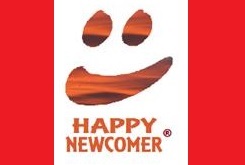 HAPPY NEWCOMER INC. is a Canadian nonprofit organization that connects with newcomers – whether immigrants or new residents – so as to help ease the transition, promote resilience, positive mental health, and an enhanced sense of well-being. We're happy to meet you!

Better Employment Services Inc. provides recruitment services for Administrative Professionals, Light Industrial, Sales & Marketing, Customer Service, Human Resources, Legal, Skilled Trades and Procurement positions across all industries in Canada. As Recruitment Specialists, we stand out by creating an exceptional experience for candidates and client companies.
UNIROPE LTD.
FESTO CANADA
SIEMENS
BASF CANADA