Why learn languages at FLLI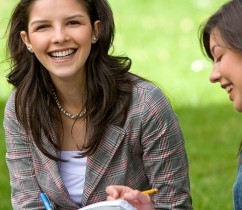 Why learn languages at FLLI
· We have small groups (maximum 8 students). This way each student gets lots of attention from the teacher and can actively participate in class.
· Our approach is based on motivation. Learning a language should be fun. When you are enjoying the experience, learning is incredibly fast.
· All our teachers are native speakers of the languages in which they specialize. This ensures that they have authentic pronunciation and that they communicate the full richness of the language to students.
· Our classes include information about the traditions and cultural environments that are associated with particular languages (for example, Spanish/Portuguese and Latin American culture).
Why learn languages at FLLI? Because it will be easy and rewarding!