English Summer Program -2018- Summer Camp
(Ver la información en Español sobre el Curso de Inglés de Verano aquí)
We are offering a two-month English Summer Program at FLLI.  It starts on June 25th.  and goes until August 19th . 2018,  (5 days per week for 8 weeks – 40 days total). These dates are flexible, and you can take more or less weeks.  Classes are held from Monday to Friday, 4 hours in the morning from 8:30 am, 20 hours per week.  The total cost of the 8 week program (40 days) is CAN$1597. There is a registration fee of $150.
We can offer accommodation (Homestay or student resident) at an additional cost. See more information about Accommodation (click here).
We help students arrange for cultural and tourist visits in the afternoon and weekends. These visits include the city of Toronto (Royal Ontario Museum, Toronto Zoo, CN Tower, Casa Loma, Ripley's Aquarium, Art Gallery of Ontario, and more). As well as Niagara Falls and Thousand Islands. They can also go to the resorts as well as to swimming pools both indoors and outdoors in the city. Summer activities and festivals, and  parades are also held all over the city and province during this time. They can enjoy also the beaches in Toronto and the province of Ontario.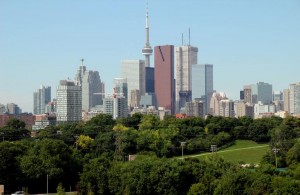 Course description:
The English Summer Program focuses on survival English, so students are able to communicate effectively in everyday situations both in writing and oral interaction. There is a certificate at the end of the program at no cost. The daily schedule of each course consists of three parts. We start with grammar and then move to reading and writing. The day concludes with conversation activities. Our courses are designed to give every student effective exposure to authentic English. You will encounter a stimulating and interactive learning environment. And you will have fun!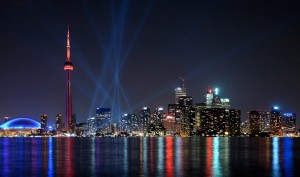 Accommodation
– Homestay:
Living with a Canadian family – a 'homestay' – is the perfect way to immerse yourself in English on a daily basis. We select friendly host families who will make you feel comfortable. You will have plenty of opportunities to practice your English with them.  We carefully choose the families based on your individual needs. For example, if you are allergic to dogs or cats, we will ensure that you stay in an animal-free environment. A homestay will provide you with a furnished room (including a bed, desk, lamp and chair), kitchen and washroom access, hot water and laundry for free. Each day, three meals (breakfast, lunch and dinner) will be prepared for you. If you prefer only two meals a day, this can be arranged. Please inform the host family if you are going to miss a meal (for example, if you plan to travel on the weekend).
– Students' Residence
For those who prefer more privacy, we offer lodging in a students' residence. This includes either a private or shared bedroom, with desk, lamp and internet. You will have access to a kitchen but you will be in charge of your own meals and laundry. There will also be a lounge (a common area) which you will share with other international students who are also learning English. Living in a students' residence is an easy way to meet people, especially if you are looking for people to travel with. You will also have a great opportunity to practice your English if you choose to stay in a students' residence.
Accommodation Fees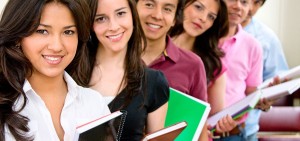 Accommodation Fees if you want to take this service with us
| | | |
| --- | --- | --- |
| Price (in Canadian dollars) | Homestay (2 meals/day) | Residence (no meals) |
| 1 week | $240 | $200 |
| 1 week (minors) | $260 | N/A |
| Additional meal | +$40/week | N/A |
| Additional night | $50/night | $50/night |
| Placement fee | $250 | $250 |
– Additional lodging options
Toronto has many hostels and hotels if you prefer to arrange your own accommodations.
Why study English in Toronto?
Toronto is Canada's primary tourist destination. It is also the economic engine of the country. The city is the fifth largest in North America, with a greater metropolitan region of six million inhabitants. Toronto boasts the second largest public transit system on the continent. It is famous for its underground train system (the subway) and above-ground trams (streetcars). There is incredible cultural diversity here, with people from every corner of the world. In particular, there are large Chinese, South-Asian, Portuguese, and Latin-American communities. The Caribana parade is the largest single-day parade and largest Caribbean festival in North America.
Tourists can do plenty of things in Toronto. We suggest a visit to "Casa Loma" – a structure resembling a castle, from which you can view the entire downtown skyline. You can go cycling along the edge of an enormous, beautiful lake (Lake Ontario). The Toronto Zoo is the third largest in the world and home to more than 5000 animals. In addition, Toronto is the third largest centre for English language theatre in the world, behind New York City and London. The city also has numerous museums and art galleries, most notably The Royal Ontario Museum and the Art Gallery of Ontario.