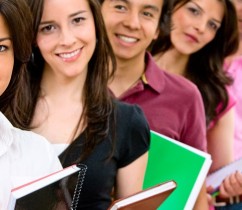 Services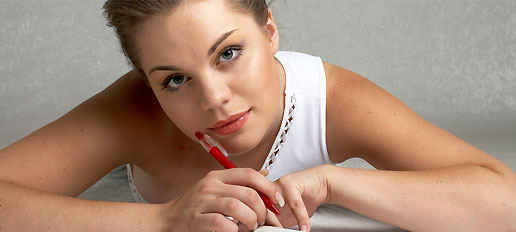 GROUP CLASSES
We have small groups. The maximum number of students is eight per class. This way, each student gets more attention and can participate actively. We also provide semi-private courses (2-3 students), and private lessons (one-on-one) (see prices).
CORPORATE COURSES
We train your staff directly in your company.  You will have class in the comfort of your offices (for individual classes), or in meeting rooms (for semi-private and group classes).  You will not waste time and effort traveling to class. (more info and prices).
PRIVATE CLASSES
One-on-one learning.  If you want to learn fast and have maximum attention from your teacher, private lessons are ideal for you.  You can attend class at our institute at 365A Wilson Avenue, in Toronto. Or, if you prefer, the teacher will come to your house or office (see prices).
PREPARATION SERVICES FOR CELPIPTM, IELTSTM and TOEFLTM exams
Are you applying for work permit, permanent residency or citizenship in Canada? Unless you live in Quebec, you will need to take an exam to demonstrate to the government that you have attained sufficient command of English. The most popular exam is CELPIPTM  (the Canadian English Language Proficiency Index Program). This test measures reading, writing, speaking and listening skills. Our institute offers preparation services for the CELPIPTM exam. Furthermore, we will help you prepare for the personal interview with the judge who grants citizenship.  The course is 20 hours: $480 + taxes for semi-private classes (2 to 3 students); and $720 + taxes for private lessons (one-on-one). more info
ENGLISH FOR INTERNATIONAL STUDENTS
Our school provides all services for international students coming to Toronto: English language training with regular courses (20 hours per week), intensive courses (25 hours per week) or super-intensive courses (30 hours per week).  We will pick you up from the international airport in Toronto and drop you off there at the end your stay. We will also arrange your health insurance coverage with a Canadian insurance company. All international students require health insurance. As for your accommodation, we offer home-stays with Canadian English-speaking families. This ensures that you will be immersed in English on a daily basis and will have lots of opportunities to converse in English (more info). Home-stay are located within 20 minutes distance from our institute. The family will serve you three meals per day and provide you with a private bedroom or shared bedroom and 24-hour internet access. Fun Learning Languages also arranges tourist excursions for international students. Some popular destinations include the famous natural wonder, Niagara Falls, as well as Thousand Islands, and the Canadian cities of Ottawa, Montreal, and Quebec City. If you have a visa for the United States, you can visit New York City, Chicago and Detroit, which are also popular with tourists.  Hacer clic aquí para ver la información en Español.
PRIVATE OR GROUP CLASSES ONLINE, VIA SKYPE AND HANGOUTS
We offer language lessons online via Skype and Hangouts. We teach Spanish, French, English, Portuguese, Italian, German, and Mandarin. Online courses allow you to learn from the comfort of your own home at the most convenient day and hour for you. We provide the learning materials (grammar explanations and exercises, readings, vocabulary activities, etc.) in an easy-to-download, printable format. Therefore, you will not have to buy a text book. We can tailor our services to your specific requirements regarding privacy for you or your children. For example, the student can remain invisible to the teacher, and the only interaction will be through the voices of the teacher and the student(s). more info

TUTORING
This service is for elementary and high school students.  We provide language tutoring(English, French, and Spanish) and also tutoring in other subjects like Math, Biology, Chemistry and Physics. The student can come to our school or the teacher can go to the student's house.
TRANSLATIONS AND INTERPRETATIONS
We perform corporate or personal document translations.  We have large experience in technical and website content translations.  For interpretation, medical, legal and others, we provide the interpreters.
NEW SPANISH, ENGLISH AND FRENCH COURSES STARTING THIS MONTH
COURSE DESCRIPTION, NUMBER OF LEVELS AND PRICES
our news
New Courses: English (ESL) starting  February 26th. 2018 New E.S.L. (English as a second language) courses starting the fourth...

New Courses in Spanish- Starting February 26th. 2018 New Spanish language courses starting the fourth week of February. Saturdays: 1:30...
View All